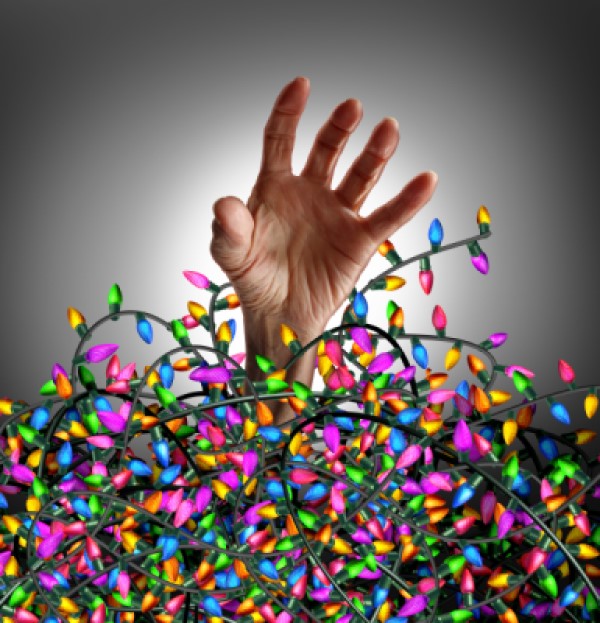 10 Tips to Overcome Christmas Stress
Read on to discover how you can help yourself overcome Christmas stress, by regaining perspective and reprioritising your own needs. As you do so, you will find that you are able to more fully experience the joy and wonder that Christmas brings.
Set a budget.
By working out how much you will spend in advance you will find it easier to avoid overspending. This avoids both stress and guilt at the time of purchase, or when you return home, and also ensures that you will not meet the New Year with new worries about your festive spending.
Plan ahead.
By planning what you need to achieve by certain dates (e.g. delivery of presents, food shopping) you will overcome Christmas stress by experiencing a greater sense of control and may also find that you have more time available than you first thought.
Have realistic expectations
You are human.
You may not achieve the picture perfect Christmas we see in films and  in TV adverts, but what we will have is so much more. It doesn't matter if the roast potatoes are not cooked to perfection or that the presents are not exquisitely wrapped. Christmas is about being together with those who matter to us.
Establish healthy boundaries.
When you say "no" to requests that conflict with your personal time and/or personal values you are prioritising your own wellbeing . When you prioritise your own wellbeing, everyone benefits.
Make time for yourself.
It is essential to schedule in some "you time" when you can just relax and enjoy your favourite activity whether that is relaxing with a good book or taking a refreshing walk outdoors. You will return, re-energised, refreshed and ready to continue with Christmas once more.
Prioritise your physical wellbeing.
Make time to maintain your exercise routine and ensure that you are getting adequate sleep. As these two factors both impact positively upon your stress levels, you will also notice a corresponding increase in your energy levels and  your level of personal resilience.
Eat healthily.
At this time of the year in particular it can be easy to eat "on the run" or choose to boost your energy levels with an extra coffee or chocolate. By choosing to eat healthily you will avoid the sudden blood sugar spikes that can affect your energy levels (a "high" followed by a dip) and also avoid the caffeine "high" that mimics the effects of stress within your body.
Ask for help
Sometimes you can take on too much; too much work, responsibilities or other activities.
When you ask for help you are recognising that you have taken on too much and are taking positive steps to improve the situation. To ask for help is a sign of strength. In spite of what you may think, others will respond with understanding, new awareness (they may not have realised that you had overcommitted), and will be happy to help you.
Restore naturally
Spending time outdoors is a great way to restore your sense of wellbeing and mood whilst reducing your stress levels and boosting your physical health.
Know when to stop
Set a cut off point for all your Christmas preparations; a time when you will stop and just allow yourself to enjoy all the magic, wonder and joy that this season brings.
If you are struggling with stress, this Christmas, or in general, why not contact me to learn how hypnotherapy can help you to manage stress effectively and to take back control of your life? During your free 30 minute consultation we can discuss how you can use the power of your subconscious mind to learn new, more helpful, strategies and ways of thinking that will enable you to begin to overcome stress, whenever it arises.